Best Homepages on the Internet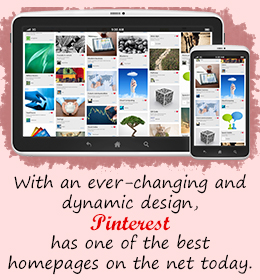 The new Face(book) of the Internet
With over 1.11 billion users and counting, Facebook is now the most popular homepage on the Internet, replacing Google at the top of the chart.A homepage, or startpage is usually the first page of a site that appears to a user. Websites go to great extents to make their webpage appealing to the user. Most sites resort to adding a lot of images, while others resort to heavy flash animation to catch the eye of the user. The whole point is to get the user to come back to the site, rather than for him to accidentally stumble upon it. The most popular homepages on the Internet are often the simplest ones, who know to strike a balance between the time it takes for the site to load, and the look of the page.
The most important aspects of a great homepage are usability, very little loading time, looks, and of course the interest of the user. The whole point of a homepage is to get easy access to your favorite or most frequently used websites with minimum fuss. If you are having a tough time choosing a homepage, here are some of the most popular and useful homepages on the web.
FacebookGoogleBingYouTubeTwitterPinterestTumblrYahooMSNLinkedInNYTimesCNNIMDbETNBCAmazoneBayWalmartAllrecipesDIYNFLESPNMiniclipDisneyNickGSMArenaNatGeoDiscoveryWeatherNYSESymbalooMyfav.esYourPortKiwibeakJesukiBlazoon3x3LinksGoldNautExcite

www.facebook.com


The whole world seems to be on Facebook, and with over a billion users, that is not far from the truth! One of the most frequently used sites in the world, Facebook makes for a great homepage, as it gives you easy access to the site.Back to Top
www.google.com


The most visited site on the planet, Google also happens to be one of the most commonly used homepages. Perhaps the most user-friendly search engine, it has an extremely minimalistic design, in stark contrast to the mighty influence of this behemoth on the Internet.Back to Top
www.bing.com


Bing from Microsoft is arguably one of the most beautiful interfaces for a search engine. What makes it a perfect homepage is the fact that you get to see a new and even more mesmerizing background for it each day.Back to Top
www.youtube.com


For those of you who love to watch the reruns of their favorite soaps, watch music videos, or enjoy watching videos of any and all sorts, YouTube is the perfect destination. It makes for a perfect homepage, thanks to the sheer variety and amount of videos it offers.Back to Top
www.twitter.com


Over the years, Twitter has become an absolute rage amongst people across all age groups and races. For those who need to 'tweet' almost all the while, there is no better homepage than this.Back to Top
www.pinterest.com


Pinterest makes for a delightful homepage 'cos of its extremely innovative design and simplicity. The frequent updates of the content further adds to the user experience.
Back to Top
www.tumblr.com


Just like Pinterest, Tumblr too has its own loyal followers who seem to get answers to all their needs on this wonderful site.Back to Top
www.yahoo.com


Amongst the forerunners in the field of search engines, the Yahoo webpage is a real useful homepage to have. It keeps you updated with all the news you'd like to know, and also gives you live updates about the weather in your city, the stock markets, and not to mention easy access to its mail service.Back to Top
www.msn.com


Once amongst the most popular websites on the Internet, MSN makes for a handy homepage, giving you easy access to all the news, current affairs, weather updates, and their email service.Back to Top
www.linkedin.com


Linkedin serves as a perfect platform for professionals from various fields to interact with each other, and also potential employers. Making it your homepage would make sense if you actively use this professional social networking site.Back to Top
www.nytimes.com


For people who love to get updates about all that goes on around the world, the New York Times makes for a great read, and a must-have homepage.Back to Top
www.cnn.com


For all the news and videos from CNN, making this site your homepage makes perfect sense, as it is a great news website, with updates almost every minute.Back to Top
www.imdb.com


This site is almost like an encyclopedia for movie buffs the world over. Making IMDb your homepage could give you easy access to any and all information about movies, actors, and almost everything there is to know about both the big and the small screen.Back to Top
www.etonline.com


For those of you who love to be informed about what goes on behind all the glitz and glamor of Hollywood, ET is the perfect homepage to have. It provides you with your daily dose of all the buzz from the world of the stars and their lives.Back to Top
www.nbc.com


NBC.com is the perfect homepage for all those who love to be updated about their favorite shows, and upcoming attractions on NBC.Back to Top
www.amazon.com


One of the biggest names in online shopping, Amazon is a great homepage to have if you absolutely love shopping.Back to Top
www.ebay.com


The online shopping industry giant, eBay has got to be your homepage if you shop for all your stuff online, and are a complete shopaholic.Back to Top
www.walmart.com


The retail giant, Walmart makes its presence felt in the virtual world as well with their website that offers you the very same services of its stores just at the click of a button. A must-have homepage for all those who love to shop from the comfort of their homes.Back to Top
www.allrecipes.com


Wanna try your hand at cooking but are afraid of burning the house down? Allrecipes with its treasure trove of recipes from all over the globe might just be the answer for all your cooking woes. This one surely makes for a great homepage for all you amateur chefs out there.Back to Top
www.diy.org


Be it sewing a button on your shirt, or building a boat at home, this website will help you with it all. With step-by-step instructions and detailed presentations, this makes for an ideal homepage to assist you with almost all your daily activities.Back to Top
www.nfl.com


Football on your mind all the while? There can be no better homepage than this for all the football fans. NFL.com offers you live updates of all the ongoing matches, and all the news about the stars of the League.Back to Top
www.espn.go.com


This is your one-stop destination to all the news from the world of sport, and updates about all the ongoing sporting events. If you love sports, then ESPN is the homepage to have.Back to Top
www.miniclip.com


Miniclip is the perfect homepage to have for all of you who love to start their day with a little fun and games. The site offers some real interesting games for all age groups, which are bound to have you hooked on.Back to Top
www.disney.com


This makes for a great homepage for kids and grownups alike. The lovely Disney characters are perfect to get anyone smiling from end-to-end.Back to Top
www.nick.com


Nick makes for a great homepage for the kids, and gives you easy access to all the content of the Nickelodeon Networks.Back to Top
www.gsmarena.com


If you love your gadgets, and like being informed about all the latest news in the mobile phone industry, then GSMArena makes for a great homepage. The site tells you all you need to know about mobile phones, and has specifications and details about almost all the commercially sold mobile phones.Back to Top
www.nationalgeographic.com


National Geographic has some of the most spectacular images decorating their website, along with some brilliant articles to go with it. This makes for a perfect homepage for all the nature lovers.Back to Top
www.dsc.discovery.com


The articles and images on this website are sure to bowl you over. The lovely visuals and the great content on the site make it an excellent choice for a homepage.Back to Top
www.weather.com


If you'd like to get detailed information about your local weather before you decide on heading out of your roost, then this website would be just the homepage for you. With detailed weather reports, and constant updates about the weather in your area, this website offers you all the weather information and forecasts you could possibly need.Back to Top
www.nyse.com


If the image of a raging bull and the sound of a bell remind you of the stock market, then this site would make the perfect homepage for you. You can choose to personalize the page and select the stocks that you would like to track in real-time.Back to Top
www.symbaloo.com


Symbaloo is a very simple, yet rather attractive site which provides you with easy to access links to most of the popular sites, like Google, Bing, Pinterest, Facebook, etc.Back to Top
www.myfav.es


Myfav.es opts for a very minimalistic design, and provides you with easy access to most social networking sites. You can even choose to customize it with links to your favorite sites.Back to Top
www.yourport.com


YourPort is a very useful website which provides you with a very handy speed-dial of all the major websites, and also lets you customize it with your own favorite ones.Back to Top
www.kiwibeak.com


Kiwibeak is a great-looking site, which offers you advanced security, and customization for all your needs on the Internet. The homepage has easy to access links to most major websites, and offers you the option to choose backgrounds for the home screen. It contains links to the usual sites like Google, Wikipedia, Dogpile, etc. This site offers more by providing links to breaking news, quotes of the day, a calendar, word of the day, article of the day, this day in history, etc. and lots of other useful information. This is a directory that contains links that are very convenient to use.Back to Top
www.jesuki.co.uk


Jesuki is a very interesting homepage and contains links to different external links. This includes weather, images, movies, music, Google, food and recipes, discount insurance, Amazon, etc. When you click on a particular tab, a new window opens that contains more links that suit your search.Back to Top
www.blazoon.com


Blazoon has a very simple design, and lets you search through popular websites, like Google, YouTube, eBay, amongst others, right from the homepage.Back to Top
www.3x3links.com


The website clubs together links to popular web pages into broad categories, like trade, socialize, finance, work, etc. The simple layout and great usability of the site make it a very popular choice for a homepage.Back to Top
www.goldnaut.com


GoldNaut offers a very user-friendly and practical design, which gives you all the information you need, like weather updates, news, and even a personal organizer. This makes for a great homepage.Back to Top
www.excite.com


Just like the name suggests, Excite is a great homepage, which offers you almost too much information, and great search options, without compromising on usability.
You can always choose one of these web pages, or if nothing else works for you, you could always opt in for the 'About:Blank' page!