Home Based Internet Marketing Business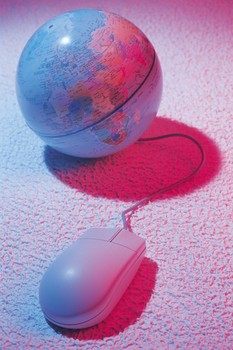 Internet marketing or web/online marketing, refers to the marketing of products, services or skills over the Internet. The advent of Internet technology has enhanced the whole marketing arena and has made instant access to world markets available within a single click. The use of Internet to market services and products not only helps to lower costs, but also enables instant access to dedicated marketing-related information and exposure to a global audience. There are a number of individuals who are now capitalizing on the effectiveness and interactive nature of an Internet-supported marketing business. Business opportunities in Internet marketing are as many as there are skills floating around. The marketing strategies can be used for further interests in copywriting or authorship, or for that matter just about any hobby or special interest. Established businesses are now capitalizing on the versatility of the arena to cut down on expenses incurred by the need to invest in office space and manpower. The business of Internet marketing benefits from instant and eliciting client-response that is earned within moments of getting online.
Avenues for Home-based Internet Marketing
There are various avenues of internet marketing, each enjoying a broader scope that is ushered in via the dedicated digital media adopted. Simple handling of the wireless media and management of digitally revised customer data help individuals and business entities to profit from unique electronic customer-relationship management. Today, the available business avenues in Internet marketing enable promotion of products and services, with the use of dedicated Internet-related strategies like:
E-mail marketing
SEO or Search Engine Optimization
SEM or Search Engine Marketing
Internet-based affiliate marketing blends together the technical and creative aspects of Internet access, to benefit from the integrated design, 'click' advertising and instant sale. The arena is greatly benefited by 'hits' from advertisements and e-commerce strategies. Internet marketing businesses are mainly promoted via:
Direct 'Business-to-Customer' or 'Business-to-Business' sales
Publishing
Sale of ads
Displays on lead-based websites
Affiliate marketing.
In the case of affiliate marketing, a product or service is sold in return for a share in company profit. Internet affiliate marketing is achieved via periodical distribution of sales letters, designing and developing affiliate links and a versatile tracking facility. As the term suggests, a home-based Internet business is an undertaking that can be promoted from the comfort of home. The choice of preferred business models and the Internet marketing campaign differs between users and the product(s) being promoted. The options are many and range from catering services, to tips to green-thumbs, to dedicated NLP training. Once the product or service is finalized, all it takes is to ensure that the right Internet-based strategy is put into action and used effectively. Internet home business marketing takes no more than a click to reach out to clientèle from a rostrum as vast as the technology itself. Armed with a dedicated website and product-linked strategy, getting the business up-and-about takes no time at all. Advertisements based on effective use of keywords and geo-marketing to a client-base that responds to specific behavior or interest help a lot. Identifying the target-audience via geo-location also helps a great deal. Internet-based marketing or products and services helps to segment world markets according to gender, age group and other related geographical factors. The business of Internet marketing thrives on the development and access to blogs, determining rigid geo-location software and structuring Internet Protocol.
, Home Based Internet Marketing Business blog.enghost.org farkıyla sizlerle.