Cool Things To Do Online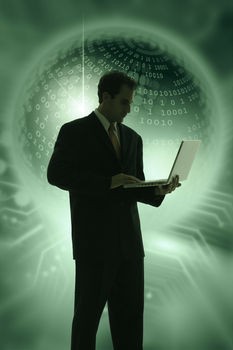 The advent of the Internet has revolutionized the way people spend their time now. Instant access to endless arrays of music, movies, ebooks, social networking sites, games and many other such forms of entertainment have made the computer a center of immense amusement and utility.
We use the Internet for many purposes today and as all the other instruments of technology, the computer too gets misused occasionally. But we have come to rely on these machines so heavily, that to think of our lives without them seems like an impossibility. Especially at times, when we find ourselves bogged with boredom, the Internet can be a perfect escape.
Entertaining Things to Do Online
YouTube: YouTube is a service provided by Google that lets you upload or watch videos. Trust me, you can spend hours doing this. There are many videos that will interest you and you can search for a video related to pretty much anything under the sun. You can also choose to upload your own videos on the site and view other people's comments and opinions on it.
Google Earth: Another great feature by Google is Google Earth. You can view any location on the planet via a satellite image and see a real-time image from overhead. There is a lot of cool stuff to do online, and this is probably one of the best. You can view your own city, your own street or you can see any place on the planet that you would like to go to. Its reach is unmatched, and it is hard to believe that you actually have the entire world at your fingertips.
Social Networking: Another fun pastime is visiting social networking sites like Facebook, MySpace or Twitter. These platforms help you keep in touch with your friends, no matter what corner of the world they may be in. This is one of the many cool things to do on the Internet today as everyone is connected with each other in some way. You can constantly see what your friends are up to and they can always feel like they know what is going on in your life.
Music: The best part about the Internet is the unlimited and extensive access to music. There are radio stations available that can be easily found, and you can hear various genres of online music from all around the world, sitting in your home. Any artist from any time is available at the click of a button, and this is a great way to spend a few hours for music lovers.
Movie Trailers: Out of the many cool things to do with computers, you can also watch trailers of new upcoming movies. This is a great thing for movie buffs and one can really spend hours watching these trailers online.
Games: There are many fun games to play online as well that you can resort to in order to pass your time. There are specialized websites that exist over the Internet for this very purpose and it is very easy to find them and play their games online.
Apart from these options, there are many others as well that you can do online like blog, read, chat or shop. There are also many cool things to do with pictures online. The Internet is vast and there are many cool things to do online which can either interest you, intrigue you or even get you completely hooked onto.
Apart from the many cool things to do on the Internet, there are certain unethical and immoral activities that are easily accessible through the Internet and these should be handled at your own discretion. The Internet has given us much to do but we should learn not to abuse the power that we have in our hands.