Pros and Cons of Cheap Web Hosting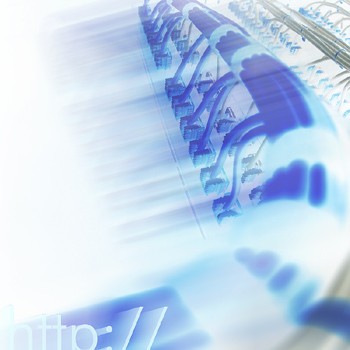 In today's world, if you have a business or sometimes even a career in certain industries, it is imperative to have a presence on the Internet. This great demand by large numbers of people for owning a bit of space in cyberspace, which is accessible 24/7 on the Internet, without the huge costs involved, is what has spawned the advent of web hosting companies.
If you go back to 1991, when the Internet had started becoming user-friendly, with the World Wide Web being established along with web hosting as well as web pages being viewable, it used to be thought that only rich people could afford using these services, since they were mostly used by large business entities and a few people who could afford spending a lot of money for these services.
However, things began changing pretty fast. That is because the Internet, along with the World Wide Web, began evolving and growing at a phenomenal rate. Which, in turn, came about because this was the only means through which people could instantaneously connect to the world. This was what gave the impetus for the hosting of free instant messaging services, email services, as well as websites of companies to be used for business purposes.
With each day, the experts in this field along with common users, explored its possibilities and went about making things less complex. Hence, right from the management of databases to server space, the World Wide Web has been evolving continuously. With the potential growing each day, more and more companies offering web services began sprouting. This, in turn, gave rise to competition, with each company vying to offer not only the best of services but also at the cheapest of rates – giving rise to cheap web hosting services. Given below are some of the pros and cons of cheap web hosting services.
Pros
These days, you can get web hosting services which cost less than $5 a month. Although you could be limited somewhat in what you will be able to do and the kind of services you can expect, but, in general, the services you are provided are good.
The amount of disk space these affordable companies provide is in the range of 5-75 GB, which is usually more than enough for most people.
Plus, the bandwidth per month provided could be up to 100-600 GB, which is quite good, considering the price.
Also, most of these cheap services are usually offered on UNIX or Windows servers, which is quite adequate for most requirements.
One of the best advantages of cheap web hosting is that new companies and ordinary people can have a website without having to make a large investment. This is one of the main reasons the Internet has become one of the main means through which people connect to do business and exchange ideas.
Cons
However, there are plenty of arguments against cheap web hosting, the foremost being that when a low cost service provider offers their services at such a cheap rate, they have only two ways by which they can survive in a business that is so competitive: they can either reduce their services or increase their rates later. Hence, before opting for a cheap web hosting company, one must keep in mind that their main focus is their own survival.
The critics are also of the opinion that at crucial moments, such as a breakdown in the server or an attack by a hacker, the service providers are never available. Plus, the hosting plans provided by them are usually ill conceived and badly designed.
Another disadvantage of opting for cheap web hosting services is that you will have to share server space with other companies that may also have opted for going in for such a company. This could jeopardize your company if these companies use mailing lists to send Spam. If that is done, the chances are high of every domain that is hosted by the server being blocked by anti-Spam software, resulting in your company becoming a victim too.
Hence, before deciding, it is best to take into consideration the above pros and cons of cheap web hosting, and base it on your actual requirements, although budget constraints may leave you with limited choices. However, keep in mind that you get what you pay for. An efficient, rugged, quality and result-oriented service has the potential of making all the difference to your business. Therefore, if you require high uptime as well as a web hosting experience that you can depend upon, then it is best to go in for a service provider that is both efficient as well as economical.