Web Development Services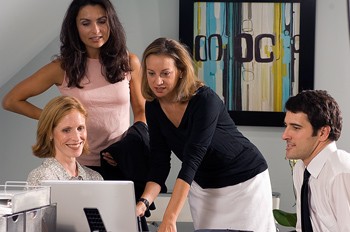 A company's bottom line does not depend just on the product it creates but also on the services it provides and the kind of marketing it does. In this fast-paced world, people are looking out for ways which will help them finish their tasks in as little time as possible. Hence, they opt for online services to accomplish their tasks. This makes it essential that every company concentrates on creating a website to market itself and its customer services. Meeting with web development companies who will be able to create such a website thus, becomes essential. These are the services that these companies provide.
Strategic Planning
Web development teams extract the requirements of the company and reflect these requirements in the website that they create. A good website design is implemented and delivered only after proper strategic planning. Proper planning with pre-implementation process considerations helps to maximize the potential of the project and thus, deliver a better product.
Email Marketing
Email marketing acts as an effective advertising tool. Instead of spending a huge amount of money on physical advertisements, email marketing provides a way to promote one's business through e-mails. It helps in increasing the exposure that the company gets, thus, increasing the number of customers it has and also its profits.
Creative Services
Creative services involve a lot of strategies like website design, webpage coding, animation, audio and video features. Graphic design should be implemented in such a way that it is highly attractive with awe-inspiring graphics and easy navigation. People prefer websites which are user-friendly and easy to understand. The website should be created with features that allow the customer to get everything that he wants at one place. Logo design and flash services also come under the purview of website design.
Web Hosting Services
Creation of a website is followed by web hosting. Hosting ensures that the website is accessible to the millions of users of the internet. Web development companies provide web hosting services which allocates space for the sites on their server. It may be shared or free web hosting depending on the domains that share the common pool of server.
Domain Name Registration
The next step involves the selection of a unique name for the website and its registration. This process is called domain name registration. The team provides unique names with different extensions for the sites they create, at the lowest possible prices. The names may be the primary domain names that reflect the services that the websites offer.
Online Solutions
This service helps in serving customers and consumers by building FAQ sections and providing online solutions that address customer inconveniences. This can be extremely instrumental in increasing profits for the company and decreasing costs.
Better Positioning by SEO
Creation and web hosting are not the only important factors. Popularity among users is an important criteria to increase traffic. Search engine optimization is used to optimize the website for better positioning and to increase its traffic and popularity. This can be achieved by pay per click campaigns, high-targeted keywords, relevant information etc.
Thus, a team containing highly qualified professionals implement web development services for the creation, registration. and positioning of the website, and thus, increasing the popularity of the website.