What to Do When You are Bored On the Internet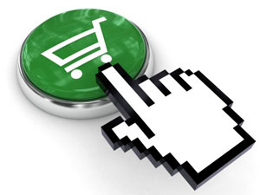 A lot of times it so happens that you just don't know what to do when you are bored on the Internet. It may seem impossible with the web world being as vast as it already is, but the fact of the matter is that people do get frustrated and really bored if they run out of things to do online. People tend to get bored with the same old routine, which often includes, checking your Facebook, MySpace account, then checking your e-mails and then forcing yourself to chat a bit more on online chat rooms, just because you can't think of anything better to do. This article will show you what to do when your bored at home on the Internet, so that the next time you go online you'll not feel like logging off.
What to Do When You Are Bored With the Internet
Play Games
Get into a social group of gamers and send across invitations to other players to come and play online games with you. Kill monsters and hunt for treasures, this way you will meet a lot of interesting people and you will have lesser reasons to be bored. If that is not enough then find out which are the best and the most competitive video games in the market, download them or buy them and play them on your computer. Go to game reviews online and seek the games that grab your attention the most.
Read Wikipedia
This is personally my favorite ways to pass time, you can search for almost anything under the sun and you will find it on Wikipedia. If that is not enough you may volunteer to write for them and they will only be too happy to welcome your important inputs. What is better is that you will also gain a lot of information and knowledge in the process. Learning can be fun, if it is one of your interests. Surfing the Uncyclopedia (the, Wiki spoof) could be one wacky way of driving away your boredom.
Try Audio Books
Opt for audio book and the reviews of the best audio books online. Trust me you will thoroughly enjoy yourself, and you get to catch up on the latest authors and the newest stories in the world. For those who do not get time to read books, this is the most suitable option as they get to have someone read the entire book out for them. Try titles that interest you and genres that you have always had a fascination for.
Sharpen Your Talents
You can pick up new tips and skills from the Internet that can help you gain newer talents as well as sharpen your older ones. For example, if you like photography, you can pick up tricks that can help make you a better photographer, you can learn how to manipulate the light as well as angles for the perfect shot. You can even try blogging, so that the more and more people can read about your opinion about things. If you like painting and sketching then you can learn new tricks of shading and figure formation through free web portals. Checking out DIY projects is another really fun thing to do online, and includes almost everything from learning how to fix your bike or car, learning new dance forms through videos on YouTube, learning a new language or skill and so much more! You can even make your own videos and share them with people. Try it!
Recent World Events
Don't just concentrate on what's happening in your own neighborhood or country, go ahead and read news online or watch videos of world events. Learn more about the history of your own place as well as other countries and find out how the present events are connected to the events of the past. Read about government and politics, about cultures and religion. There is so much to learn that, initially you will feel like it's an assignment but take it slow, one topic at a time. Trust me you will have so much fun, finding about these things.
You can come up with more interesting things, talk to your friends and find out what do they do to avoid getting bored when they are online.
, What to Do When You are Bored On the Internet blog.enghost.org farkıyla sizlerle.