250 x 250 Reklam Alanı
This post has already been read 1649 times!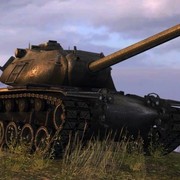 Wargaming America needs to stress test the World of Tanks: Xbox Edition beta that is currently running on the console. The developer announced a series of in-game bonuses Thursday for those that log in the weekend of Saturday, Oct. 12 including a 5x experience bonus and premium tanks.All players who log in to World of Tanks: Xbox 360 Edition during Saturday, Oct. 12 and Sunday, Oct 13 will receive a 5x experience bonus for the first win on each tank they own and will have 2,500 in-game gold to spend in the store, according to a press release received from Wargaming.Additionally, those that complete 50 matches from 4:00 p.m. PDT and 9 p.m. PDT on Saturday and Sunday will receive a M22 Locust Tier III premium tank in their garage when the game launches. If World of Tanks sees 10,000 simultaneous online players at the same time during those time frames, participants will also receive a Ram II Tier V premium tank at the game's launch.Those interested in taking part in this weekend World of Tanks: Xbox 360 Edition beta stress test should register at the game's website. Note that an Xbox LIVE Gold account is required and these bonus offers are good only for North American participants.You can follow Scott via Facebook, Twitter, RSS feed or email alerts for all the latest game news and deals as well as the weekly Furious Fourcast podcast/videocast. All game news on Examiner can be followed at the Game On Facebook page and Twitter feed.