Best Antivirus For Android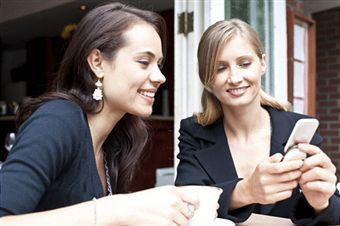 With the development of 3G and 4G cell phone technologies, the newly evolving cell phone platform is a hot bed for development of new applications. With the rise of Google's Android operating system, Linux has extended its dominion to this new platform. Though it inherits the security features of Linux, Android may not be completely immune to viruses directed at it. With the growing use of this mobile operating system, it's essential that there be safeguards in the form of antivirus software, which could be installed on these phones.
Since a large number of users now prefer accessing the Internet, checking email and browsing the web via smart phones, they are bound to be vulnerable to hacking attacks. Recognizing the rise of smartphones as the new computing platform, many companies involved in writing antivirus software for computers, have directed their resources towards creation of antivirus software for Android and other mobile operating systems.
Choosing the Best Antivirus Software For Android
What are the features that one should look out for when choosing an antivirus software for a phone? One of the prime factors is its ability to identify and clean computer viruses and other malware programs. It should have a regularly updated database of known virus threats and be able to scan all the vital Android system files for infections on demand. Real time scanning and checking of mobile apps for viruses are some of the other features to look out for. Theft protection features are an added bonus. The program should make it easy to locate the phone in case of theft and protect data stored on it. Besides this, scanning of SMS service content for malware is a feature that you should look out for.
Reviews
Considering that you may share very sensitive personal information including credit card details when engaging in ecommerce and shopping through your Android phone, it's essential that you have an antivirus software, which can provide an effective bulwark against hacking threats. Here are some free and paid programs of note.
AVG Antivirus Free
One of the best programs for Android platform is AVG Antivirus Free. It offers a thorough scan of all SMS, email, apps and storage devices, which are a part of the Android phone. It comes with malware scan functions, along with theft protection that can help you protect your data, in case your phone gets stolen. SMS spam protection is also provided. Just like the computer version, this free AVG application for Android is a very reliable alternative.
SMobile Security Shield
Another contender for the title of best antivirus for Android is SMobile Security shield, which you can purchase for $29.99. This is a custom designed program for Android operating system which includes an antivirus program, a backup feature and anti theft facility, which can let you wipe out all important data.
Super Security Standard
One of the free antivirus programs for Android phones is Super Security standard edition. With a real time and on demand scanning option, it provides all the basic security features that you need.
AVG Antivirus Pro
The advanced antivirus protection option provided by AVG is Antivirus Pro. This includes all the features of the free version, along with more features. This includes strong anti-SMS spam protection and on demand technical support when needed. It will cost you $9.99 to get it installed.
While there is little chance of encountering virus problems on Android phones, it's best that you install one of these programs. I would personally recommend AVG antivirus Pro for Android, which is backed by the solid reputation of AVG as one of the best antivirus programs on the computing platform.