How to Choose Antivirus Software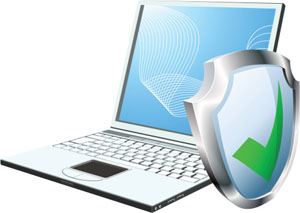 A computer without a good antivirus software installed is akin to the human body with its immune system turned off. Such a system is extremely vulnerable and can be easily compromised, especially when the computer is connected to the Internet. Ergo, installing an antivirus program is no longer a choice, it's a necessity.
About Antivirus Software Programs
A computer virus is a malicious piece of software code, written with the intention of stealing data, gaining unauthorized access or compromising your computer's security. There are many virus weapons in the hacker's arsenal, which can only be combated with the best antivirus programs installed on your computer. An antivirus program is designed to detect the presence of malicious computer programs or viruses like trojans and worms on your system.
Most of them work by scanning your system files and look for virus signatures, by referring to a database, which is regularly updated. What complicated matters is an Internet connection, which is a hotbed of viruses waiting to pounce upon your system. The best antivirus software programs offer protection for all the exposure points of your system.
This includes network security, Internet security, protection for email and Internet browsing, P2P protection and a firewall, besides real time scanning for the system. Let us see what features to look out for, when buying an antivirus program.
Selecting the Right Antivirus Software
When checking outline reviews, you will discover that there are many free antivirus programs offered with basic features, while there are paid versions of the same programs, which offer a wider range of protection. Most of these paid programs are 'suites' which offer a wide range of security features.
Rather than going for a standalone free antivirus programs, it is highly recommended that you go for a paid program which offers all round security. Here are the prime features that I would check for, when buying an antivirus software.
Check For Virus Detection Rate
The most important thing you want to know is how good the program is at detecting computer viruses. One way of determining the virus detection rate of a program is to use the free version. Another, is to rely on expert opinion in the form of reviews of these software programs provided online. Many computer magazines provide a review of the best antivirus programs, by running benchmark tests.
Go for antivirus engines which offer a solid track record in terms of virus detection. Opt for a program that uses the system resources without slowing it down too much. Make sure that the program has a rootkit virus detection tool and a registry cleaner.
Look For Internet Security
Among all the scanning features provided by a program, look for Internet security features, that include link scanning, email scanning, P2P scanning and network security. Real time scanning and scheduled scanning is offered by almost all programs these days. If you use your computer terminal for online banking transactions, it is essential that your antivirus program has anti-phishing filters.
Check Out For Malware Protection & Spyware Protection
Malware and spyware are two breeds of viruses that need to be effectively contained and removed to ensure smooth operation of your computer. See to it that the software you opt for, has a good malware and spyware detection rate.
Check For Firewall
The OS firewall is not sufficient to block incoming security threats. So one feature that you should look out for in an antivirus, is the provision of a firewall. It can effectively block out unauthorized connections.
Depending on your level of usage and range of computing activities, you need an antivirus program that can provide you with all round protection. Symantec, TrendMicro, Kaspersky, McAfee, Avast, Avira, Norton, AVG and ESET NOD32 are some of the best antivirus brands to choose from, in my experience. Select one which suits your overall requirements and budget.
If you don't want to spend on buying an antivirus program, the Avast Antivirus free edition is a highly recommended choice. Go for programs which offer a wide range of security features, which includes a strong firewall, Internet security, real time scanning and a regularly updated, robust antivirus engine. Check out reviews and read the comparative benchmark test results, presented by reviewers and choose one which suits your requirements.