How to Find and Choose a Virus Removal Tool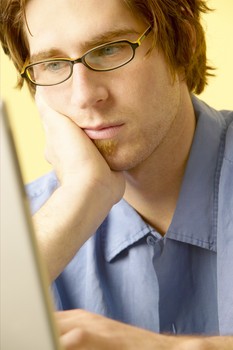 If you have experienced a virus attack on your computer system, you will know only too well how frustrating that can be, at the very least, but more than that, it can be very harmful to the whole system of your computer. In fact, some of the malicious software that attack computer systems these days have the ability of even wrecking people's credit ratings and stealing their identity.
But, even if we do rail and rant against them, virus attacks do happen. In fact, they have been attacking computer systems for many years, and it does not seem likely that things are going to change much in the near future. So, how do you protect your system from getting a virus attack and ensure the security of your data?
Of course, it goes without saying that one of the first things you need to do is always have an up-to-date antivirus software installed in your system. However, despite this, a virus will sometimes get through. This usually happens when there is a failure when updating the software, or when the company launches a new version which results in your present one simply stopping to get updates, or that you have simply ignored all those messages from your antivirus company that you require updating your antivirus software.
So, what do you do when a virus has attacked your computer? Well, get a virus removal tool, of course. But that is easier said than done. Many people find it really confusing to choose the most effective virus removal tool. And that is quite understandable. There are just so many of them on the Internet these days, that it can often be very difficult to know which are the best ones that will do the job effectively – of removing all those viruses out there just waiting to attack your computer system.
So, here are a few tips on how to find and choose a virus removal tool, which will provide the best virus protection:
Read the Reviews and Ratings: Yes indeed, if you are interested in an antivirus tool, make sure to read all the reviews of the product and the ratings, both on the Internet as well as in various computer magazines. This is a good way to get most of the information you will require on the antivirus program, which will help you to decide whether you want to try it out or not.
Choose a Virus Removal Tool that is Free to Try Out: This is one of the best ways to decide whether you like it or not. If you do find that it suits your needs, you can go ahead and get a full version of it. Many of these virus removal tool programs have a 30-day trial period, which is ample time to decide whether you want to buy it.
Stay Within Certain Budget Limits: In case you do decide on buying a virus removal tool, see that you do not spend more than $50. There are lots of high quality virus removal tools out there that are available at less than $50, while many are even offered for free.
Go for a Free Virus Removal Tool: When fast-spreading or stubborn viruses are created, in order to counter them, many anti-virus vendors offer free virus removal tools. While these are not a substitute for antivirus software that is installed, however, if your system is already infected, they are a good alternative.
Look for Free Updates in your Virus Removal Tool: When you search for virus removal tools, see that the program you are looking at has the facility of free updates, so that when new viruses are created your computer will be protected.
Choose a Virus Removal Tool Program with Other Applications: Many virus tool removal programs are usually available bundled with various other applications like a registry cleaner and an anti-spyware removal tool. In case you decide to get one of these, it will certainly prove economical in the long run, since you will not have to purchase the other programs separately.
Irrespective of which virus removal tool you choose, ensure running scans regularly and updating the program often so that your computer remains protected from the ever-new viruses that are constantly being created.