What is a DAT File?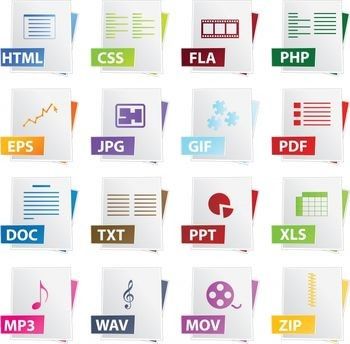 If you happen to list the different media file formats available today, you will find, there are hundreds of them. Each of these file types have their respective attributes, functionalities, and data. These files are roughly sorted out in the order of data files, audio files, video files, and many others. Furthermore, there are again sub types in these files. Some of these files are made by using only their respective software. However, a majority of them can be opened using different software which perform the same function. For example, MP3 files can be opened using Apple iTunes as well as Winamp. If you have been using computers and emails for a while now, you might have come across a file with .dat as the extension.
What is a DAT File?
Unlike other computer files, a .dat file is one that does not belong to a particular software or format. There can be many applications that use the .dat file type. Since it contains arbitrary data, it has been referred to as 'data' file and hence the name. There is a wide range of applications that use these files; the most common being MS Visual Studio, Nullsoft Winamp, Corel WordPerfect, Nero ShowTime, Internet Explorer, and other text, audio, or video applications. The information stored in these files is in the text or binary format, which is why there is no particular program as such that is known to open these files.
Opening a DAT File
If the data is stored in text format, it can be viewed using a text editor such as notepad or wordpad. In case the information stored is not in the text format, you might have to find the program which was used to create the file. If you do not know the application that would be able to open the .dat file, the best method is to double click on the file and let the system choose which program will best suit to view the file contents.
Even if this does not seem to work, you can download a DAT file opener available on the web for free. The contents of the file can be viewed by using these readers. EditPlus is one of the best readers available. If you want to convert the file to a recognizable format, you can use a file converter for the same. However, this process may sometimes make the file dysfunctional. If you receive an email with a .dat extension, the best thing you can do is to ask the sender about the content, whether it's picture or text.
If you find that the file type is picture, you can change the extension of the file to either .jpg or .gif. If the file sent is a word document, you will have to change the extension to .doc. If you have a .dat file with the extension not visible, you will have to unhide the extension, before renaming it. You can do so by going to: My Computer>Tools>Folder Options>, and unchecking the 'Hide extensions for known file types' option.
If you think that the procedure for viewing a DAT file is too complicated, you always have the option of using a DAT file viewer.